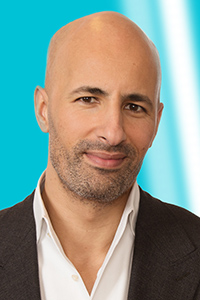 HADIL ES-SBAI, MSC.
CHIEF EXECUTIVE OFFICER
Hadil majored in analytical chemistry at Vrije Universiteit Amsterdam, the Netherlands. With a background of 17 years in clinical development, he assumed several roles within the pharmaceutical- and CRO industry.
Hadil has acquired extensive experience managing international clinical trials (phase I-IV) within a wide range of therapeutic areas. Since 2006, he became an entrepreneur combining several functions all related to his main focus on business development in life sciences. Hadil co-founded several service-driven life sciences companies including the CR2O Group in 2008; all geared towards making innovative treatments accessible to those in need.